Toyota Loan Or Lease Termination | Toyota Dealer Serving Fresno, Tulare, Selma, Visalia, & NAS Lemoore CA
Fresno California residents are turning in their leases for new Toyota vehicles in numbers never before seen at our Hanford, California Toyota Dealership. The first Toyota Dealership to participate in this Early Lease Termination Program in Hanford is Freeway Toyota. Our Toyota Dealership is accepting lease returns faster than at any previous time. This lease program is very flexible and allows Toyota buyers to end their leases early without penalties. Our customers are driving from Fresno, Tulare, Selma, Visalia, and even NAS Lemoore to take advantage of this program at Freeway Toyota.
Toyota Off Lease Vehicles Are In High Demand | Many Leases May Have Equity
The demand for high quality Toyota vehicles has made pre-owned lease cars more valuable than ever before. The new Toyota incentives, special lease rates, and extremely low APR rates are very attractive and will save buyers thousands of dollars on a New Toyota. Another reason why these lease trade-in cars are so valuable is they are typically in above average condition, which allows these cars to be accepted into the Toyota Certification Program, and the demand for certified pre-owned Toyota's is at an all-time high demand at Freeway Toyota. Fresno has many discriminating used car buyers who prefer Certified Used Toyota cars, trucks, SUVs, and vans. This raises the value of your current Toyota that is in good condition and may allow you to exchange it for a new Toyota with Zero Dollars Out Of Pocket today.
Early Lease Termination Program For Residents of Fresno, Tulare, Selma, & Visalia Who Drive A Toyota:
This Early Lease Termination Program offered by Freeway Toyota was created to assist drivers in upgrading into a new vehicle at the current extremely low interest rates. Freeway Toyota is prepared to offer drivers a trade in value that cannot be turned down. Dave Edreich, the General Manager of our Toyota Dealership in Hanford said, "We are allowed to offer huge trade-in values and all of the factory incentives on new vehicles. This offer may create substantial equity for our customers."
Residents of Fresno, Tulare, Selma, & Visalia CA Can Take Advantage of Our Lease Termination Offer Today:
This early termination program is something rarely seen in the automotive industry. Freeway Toyota has a huge selection of new Toyota cars available for test drives that are ready to drive home today. Staff is on site to assist in assessing customer vehicle values to assure the absolute top value is offered in the trade. In many cases customers who drove to Freeway Toyota from Fresno, Tulare, Selma, Visalia, and even NAS Lemoore have been able to upgrade their vehicles at the same, or even lower their existing monthly payment in some cases. Many of their customers have literally saved thousands with this program at Freeway Toyota.
About Our Toyota Dealership Serving Fresno, Tulare, Selma, & Visalia CA | Freeway Toyota
Freeway Toyota is a new car and used car dealer that proudly provides parts and service to the greater Central Valley area including Fresno, Tulare, Selma, and Visalia CA. This Hanford, California dealership has a huge selection of new Toyota Camry, Corolla, Prius, RAV4, Sienna, every new car, SUV, van, or truck Toyota makes. Call us for a Lease or Loan Termination Appointment today!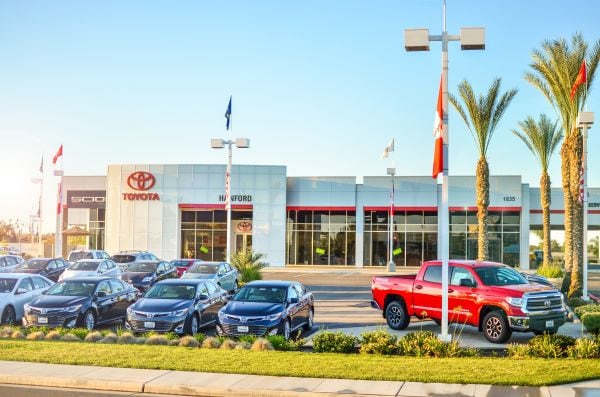 Contact Our Toyota Early Lease Termination Team
Hours
Monday

9:00am - 8:00pm

Tuesday

9:00am - 8:00pm

Wednesday

9:00am - 8:00pm

Thursday

9:00am - 8:00pm

Friday

9:00am - 8:00pm

Saturday

9:00am - 8:00pm

Sunday

10:00am - 7:00pm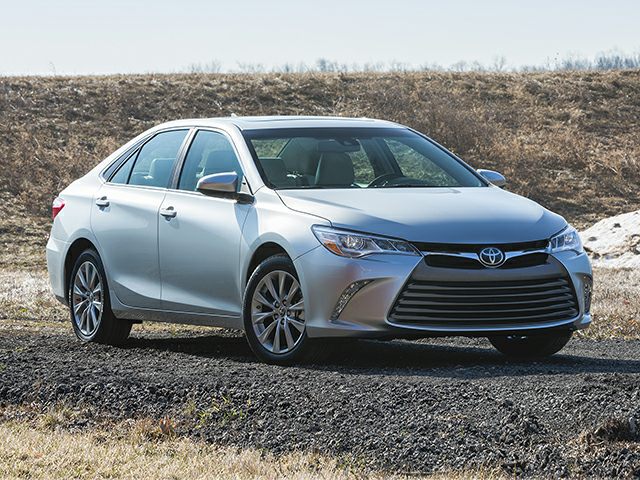 Freeway Toyota
   Sales
:     (559) 772-1912
   Parts
:    
(559) 772-3577