Toyota Safety Sense P protects Toyota owners in Hanford, California
So what comes in the various Toyota Safety Sense packages? We're glad you asked!
The Toyota Safety Sense P (TSS-P) combines an in-vehicle camera and front-grill mounted millimeter-wave radar for enhanced performance and more functionality for mid-sized and large Toyota models.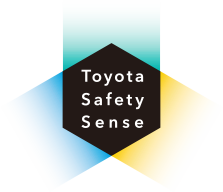 In addition to the three active safety...
read more